Client Reviews
What happens when you Reset your Energy?
"From our first session my anxiety subsided massively. Thinking became clearer and now headaches are rare. It's nothing short of a miracle. In a short space of time, the quality of my life has improved massively" 
Kasia Barlow, Bristol - September 2022
Read Kasia's Review
"I met Helen when my body wasn't coping very well. Many forms of therapy had failed to fix some debilitating physical symptoms I had been experiencing for a few years (persistent headaches and migraines, hormonal imbalances and high anxiety levels).
I was so tired of managing symptoms through medication, painkillers, supplements and different treatments. Nothing made any difference.
From the first session working with Helen, my anxiety and stress levels started to drop significantly. My headaches and migraines subsided after a couple of sessions too. It's nothing short of a miracle!
Helen is a master of finding the cause - effect connection and recognising which significant events were still affecting me many years on. Helen worked methodically through the issues I wanted to address and was able to pick the perfect form of work for each session. Working at a very deep level, Helen was able to help me to uproot several damaging beliefs and themes that were stuck on a loop in my head. Even though I'm experiencing the same challenges in my daily life, what with commitments of work and raising a young family, I no longer need to meditate to relax. I feel well and I've stopped feeling stressed out and overwhelmed.  
I finally feel like myself again, Im much healthier physically and mentally. My thinking is clearer.

I can wholeheartedly recommend working with Helen to get results you want and deserve".
"I am four weeks into an eight week course with Helen and I can not recommend her enough..."
Anna Pudaruth, Monmouthshire - August 2022
Read Anna's Review
"Helen is a very unique and gifted lady. I am 4 weeks into an 8 week course and I can not recommend her enough. Each week is a revelation and the results have been astounding! I walked out of my first session feeling like a new person... and that is no understatement!
During each session, I gain a much better understanding of myself and after just 4 weeks, I have a fresh, new outlook on the world.
My anxiety is hugely reduced and I am able to express myself better. After years of low energy I feel much more energised on a daily basis. This has positively impacted my communication personally and professionally. I have four weeks to go and am excited to see where I will be at the end of my bespoke course.
If you have been looking for permanent transformation in ANY area of your life, I would highly recommend booking an appointment to meet with Helen - because you will be astonished at the results!"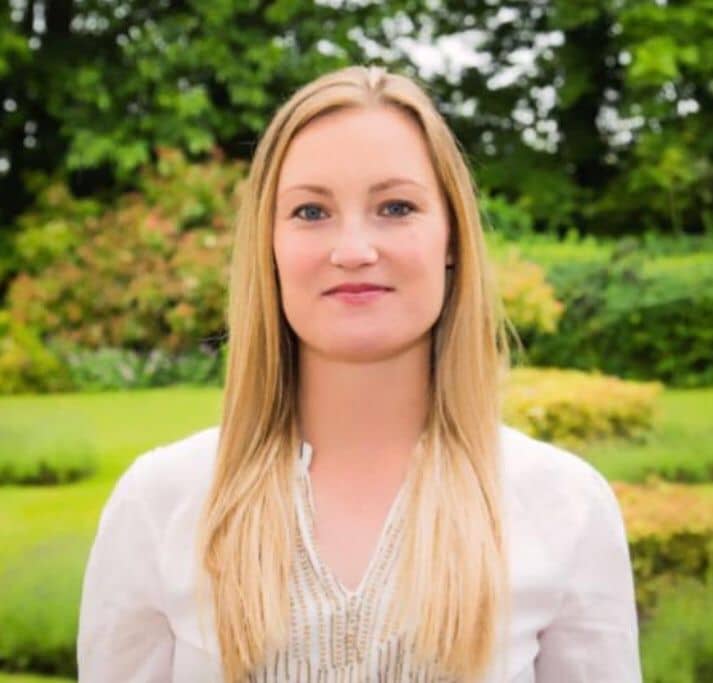 "The master of energy and motivation. I achieved more with Helen than I had in the previous 30 years working with Wayne Dyer, Deepak Chopra, Brandon Bays and other wellness gurus"
Denis Campbell, South Wales - ex-Director of Brandon Bays organisation, The Journey
Read Denis' Review
"The difference between Helen and all the other leaders and approaches I've tried is profound; night and day.
Helen is the master of motivation, energy and getting to the bottom of the real issues people face that hold them back.
She achieves more in 90 minutes than others do in 90 weeks. Her intuitive sense and grounded Welsh sensibility make her ideal to work in any climate.
I've known Helen for a decade and a half and find her to be a remarkable, practical provider of the art and science of metaphysical healing.  As her skill has grown and progressed, her wisdom and techniques have only become stronger and more grounded in the kind of reality business people like me want, and need to experience, in order to grow.
I'm as skeptical as they come but within just a couple of weeks of working with Helen in 2019, there has been a huge change in my life. It continues to be so remarkable, I wanted to let others know about her and her work in comparison to so many others I've worked with over the last thirty years: 
My performance had dropped, my energy was on the floor and I couldn't sleep. My life was filled with argument and conflict. What used to be easy became difficult for no apparent reason. I felt ill, incompetent, frustrated, angry, upset and worried…  
I'd always loved reading the works of leaders in the health and wellbeing field and taking their seminars. I was personal friends with Dr. Wayne Dyer in Florida. I'd been through Deepak Chopra's courses but having worked at The Journey, had finally reached a point where I wouldn't touch anything in the personal empowerment or mind, body, spirit movement with a barge pole. I was allergic to them and everyone else, because nothing really helped. 
Then I worked with Helen.
The shift in me has been remarkable. For the first time, I experienced changes happening in real-time, in the moment, during sessions and achieved more in a few hours than I had in the last 20-30 years. 
Helen connected me to emotional experiences early in life, that had been responsible for my actions and reactions for several decades. She helped me unstick, unlock and reverse the side effects of my past.
Within two weeks it felt like a giant weight had been lifted from my back and shoulders. 
I felt more optimistic and dove into project tasks each morning, ready and raring to go. 
I sleep better. Feel calmer and more at ease and am able to focus more clearly. 
My energy has improved, my senses have sharpened and I feel I like I have been granted a new lease of life with a much clearer sense of purpose. 
Helen has helped me get myself back on track, working towards achievement of the goals I set for myself in life.  
I would unreservedly recommend her for helping any person, or organisation, in any climate".
"Literally life saving. A world-class practitioner, genius at work, a game-changing approach. The best investment in your future. Not just the best in Wales - the best in the world"
Roz Woodward, Caerleon - October 2018
Read Roz's Review
'A world-class Practitioner. Genius at work. A game-changing approach.
Highly intelligent, super sensitive, rarely gifted with an unparalleled razor-sharp clarity of insight, awareness and perspective, Helen and her results have to be experienced to be believed. Whatever you book will be a revelation.
Time was running out for me. I couldn't risk any more temporary, sticking plaster solutions. I knew I had to get serious and address why I felt crap and why I couldn't function effectively.
I was stuck and not progressing, unable to make the most of myself or my work opportunities. I had anxiety, couldn't make decisions, feared the future and my drive, energy and focus had gone. It all started to change the day I met Helen.
I made working with Helen an integral part of my life, like going to the gym. Fitness for the parts of me nothing else could reach. The more I did, the better I felt and the more of me unlocked.
Over the last 10 years, working with Helen has changed the course of my life. I've discovered a whole new world of potential and possibility; I've found the key to me.
I've been freed from the fears, disabling anxieties, the dialogue of negative thoughts, doubts and the never-ending blackness.
Around me, friends and colleagues suffer with stress, anxiety, pain and fatigue.  They talk about managing symptoms, taking anti-depressants, time off work and early retirement and I KNOW that if I hadn't taken the RIGHT action ten years ago, this would have been me.
Today, at 50, I feel well 'inside' myself. Life is opening up, getting bigger not smaller. Opportunities arrive and I'm able to take them. For me life is exciting. I am forever grateful'
Roz Woodward, Digital Imager, Oct 2018
"The closest thing to a sci-fi film in real life. No-body else can do what Helen does, or in the time she does it. She is amazing and unique.' 
Rhian Jones, Swansea - March 2021
Read Rhian's Review
"Helen's approach is a breath of fresh air. A real life version of a sci-fi movie! Working with her has totally transformed me and changed my life.
Whatever experience you have with Helen and her approach, you will not be disappointed. I count myself as an incredibly lucky person, to have had the opportunity to have worked with her. Why? Because, nobody else on the planet can do what Helen does, let alone in the record fast time which she does it.
I have seen results which I thought weren't possible for me, achieved in one session. My life has been transformed. From it closing down due to 'illness' and lost opportunity by my mid/late 20s, to opening up, a decade later with my physical and mental health getting better each day; being able to grab opportunities which arise and overcome challenges with ease.
As a result of my experiences, I know, that any person who meets Helen will have a change in themselves and their life for the better. What Helen does is incredible. If you only have the chance to meet her once, I know your life will be different, as mine is...
From my teens to my late 20's life was difficult and full of lost opportunity. I was disabled by mental health issues and knee pain and was using drugs and drinking as a way to deal with my problems. I'd tried all the usual therapies and nothing I did made any difference. My family are physicians and they couldn't help me which made me feel worse.
Within a short space of time of working with Helen, everything changed. In less than 10 years I have gone from lying in bed, depressed and working a few hours a week as a cleaner with no prospects, to being a full-time Construction Site Manager with a future to look forward to.
Helen has helped me in so many ways, especially overcoming huge fears and anxieties. I was scared of anything and everything and it really paralysed me. She helped me:
Buy my first car, travel on motorways, fly on my own and drive solo in Spain. 
Get several university offers to study Osteopathy and win interviews to work in the health and wellbeing industry.
Gallop my horse on the beach - a dream come true.
Conquer my fear of heights so I could climb a cliff in West Wales and abseil down, something I never thought I'd be able to do. 
I know for sure that without Helen's unique approach, I wouldn't have been able to do any of these things.
Being able to do all of these things has really boosted my self-esteem and confidence which are at an all time high;  I no longer need to use drugs or drink to escape because I feel so much better about myself.
Relationships with people have improved. I am more social and less paranoid and was even able to make peace with my Dad before he died; for this I am eternally grateful. 
Helen can see any situation, from every angle imaginable. She has more intellect, foresight, knowing, understanding, focus and wisdom than anyone I've ever met. Compassionate, strong and fiercely determined, Helen really cares about you and your life.
When I started working with Helen, I found it almost impossible to speak about myself or my problems. I was so worried about being judged. Helen's non-judgemental attitude gave me the platform I needed to open up and tackle my problems. Her razor sharp wit and humour have even made it an enjoyable process!
No-body else can do what she does, or in the time she does it. Helen is amazing and unique.' 
Rhian Jones, 2021
Construction Site Manager
"A massive reduction in anxiety. I'm back at work and socialising again, more at peace with myself now than ever before..."
Josh Lindner, Cardiff - April 2022,
Read Josh's Review
 "When I came to Helen I was in the throws of anxiety about a failed relationship. I had been in this state before and knew it well enough to know I was looking at a good few weeks of not eating, sleeping or going to work properly until I could recover. I also knew my coping mechanism would eventually be to launch myself into a new relationship after a bout of instagram spamming and tinder dates. 
Helen has incredible insight; to the point where I found myself looking back at my experiences and behaviour in a different way before our first session had even ended.
The phrase 'take action' is really important to Helen.
Going to see Helen did not feel like reaching out for help it felt like taking action. And that in part comes from how insightful and straight to the point she is. Helen will work with you and help you to create real change in your life. 
Following Helen's sessions I felt a gradual and then massive reduction in anxiety. My thoughts became ordered and I was able to return to work. After only a few weeks I was able to socialise with friends and work colleagues again. Emotionally I was at peace and months later that peace has remained.
In a short space of time I turned a massive corner. To this day I have her to thank for feeling more whole, more ordered and more at peace with who I am than I ever have before".
"The shift in my perception of myself has been outstanding"
Noreen Blanuet - November 2008
Read Noreen's Review
"No nonsense, fun, straight to the point; I had high expectations of Helen and she delivered. What I didn't expect was to have the vision in my one eye (my "weak eye") roughly doubled. It's been a couple of months now, and it's still the same.
The shift in my perception of myself and of how I react to emotionally charged situations have been outstanding. I'm more in touch with my thoughts, emotions and reactions and better able to come to cooperative, heart-led solutions in any situation."
Noreen Blanluet, Life Coach​​
"Next level awesome! I'm not anxious any more. I'm a woman on a mission with a spring in my step!
" 
Elyssa Noble-Hook - August 2017 
Read Elyssa's Review
'Like many others who work with Helen, I was at my lowest point when I met her.
I had suffered with severe anxiety for years and it was getting worse by the day. I couldn't drive further than my local area, I couldn't speak up for myself, couldn't make decisions and I didn't believe in myself. I just didn't function as a whole human being.
During my journey of getting well I had tried mindfulness, CBT, hypnotherapy. All didn't work as the trauma of life events was too deep and needed a completely different approach. That's where Helen and her unique way of working comes in and shines like a bright star.
The first two 90 minute sessions transformed me; the shift and release was huge and 8 weeks later I'm a totally different person to the one that walked into her session room that first time.
I'm not anxious any more. I cope with stress far more easily. I see colours more vividly, my taste buds are firing on all cylinders and my hearing is clearer. I walk with a spring in my step and with purpose. I'm a woman on a mission now all thanks to Helen and her epic healing abilities and guidance.
Helen is a bright shining star. What she does is unique, next level awesome. I cannot recommend her enough. You will not find another healer like her in this country. Seize the day and book an appointment to meet this wonderful lady and to change your life forever'
Elyssa Noble-Hook, Clinical and Complementary Therapist - October 2018
"Unbelievable!!!!
Wow! is the word" 
Kate Tebbutt, Greater Northampton - May 2018
Read Kate's Review
Unbelievable!!!! I met Helen a couple of years ago. I was just recovering from breast cancer and I was also in a very unhappy marriage. I was feeling really low at that point. I don't know how She did it but after spending an hour or so with Helen I left her feeling different I felt more positive and the days, weeks that followed I found myself doing things I'd only dreamt I would like to do. A couple of years have gone by and with Helen's help I have found confidence in myself and found courage to walk away from what was making me unhappy and I'm starting a new life. Wow! is the word I would use to describe Helen and what she does. Thank you Helen from the bottom of my heart for turning my life around!!!!
Dominic Silva - September 2015
Read Dom's Review
"Helen's skills and experience have helped me in so many ways. Helping me heal and come to terms with my past, the death of my mother and the break up of relationships. Helen's help enabled me to come out of painful situations stronger than ever and get the most out of my life. I wouldn't have gotten through without her.
More recently, Helen has been invaluable to me setting up Studio 27; something I thought I'd never be able to do. I had been in the same hairdressing Salon for 25 years and didn't think I could ever run my own. My course with Helen changed all that. Within months I decided to go it alone and do what I'd dreamed of doing but never had the confidence to do. Because of Helen, I have achieved my goals in life personally and professionally.
Helen is a very honest and trustworthy person. You can tell her anything and you know it is all confidential. She puts you at ease immediately and helps you open up about the difficulties life throws at you, you're able to talk about things you've bottled up for years and finally move on.
Helen has total respect for other people and other people's values, she has helped loads of people become successful and word of mouth has given her clients whilst she is helping coaching them.
Helen's nature is very giving and she always gives far more of herself than she should. Her fees are worth every penny and don't reflect how amazing she is. She is a highly qualified and gifted person whom I am proud to know.
Dominic Silva, Studio 27
September 2015
"I feel comfortable being me!"
Elfan Dan Griffiths, September 2015
Read Elfan's Review
"When my marriage broke up I was looking for a counsellor to help my ex-wife having tried a few but were of no help. I came across Helen's web site and when I reviewed it, sent a link to my ex-wife and both of us were impressed on how she was able to help her other clients.
The nature of Helen's way of working, helped me enormously as we went through the pain of helping me get over various issues that had been built up for many a year. Once we had moved forward with these issues we started work on the future and how I could be better and more positive with my new life. This was done in a professional and exciting environment that I can say has made massive strides in my career at management level. The positives that I have from her input and help has made me a better professional person for any company who needs my skills to deliver their programmes.
What I have been able to achieve not only professionally but also in my private life, over the last few years, is down to having met and gone through the techniques that Helen used on myself. She is well worth the fee that was paid and I would have no hesitation in doing the same again if I ever need her help"
Danny Griffiths MBA, October 2015
"I feel renewed and calmer"
Read Wendy's Review
"I originally met Helen in a group workshop and was amazed at the transformation she facilitated in people... in a very short but precise conversation, she intuitively got to the root cause of problems, reshaping fears and anxieties into steady calmness and confidence. Even just by observing I felt a shift in my thinking patterns and viewed my life differently.
My recent 121 Course with Helen has proved just as powerful, suffice to say I feel renewed and calmer; I have a kind of clarity I've never experienced before, as if some kind of reboot has been triggered.
I now have a perfect fit career evolving nicely and the steady, clear thinking and confidence to do it well. How do I explain it? I can't. I just know Helen knows her stuff, does her thing and it works!'
Wendy Doig,  April 2018
"Helen's skill isn't just in her ability to see. She's like an anchor – unwavering in her hold of both the problem and the person"
Helen Livesey-Jones, Reporting for Vision Magazine - 2006
Read Helen's Review
"I think it was her laugh that struck me most when I first met Helen. It comes easily and is full of life. It's contagious and even with the world on your shoulders that laughter suggests things aren't hopeless after all.
Helen is light and easy to be with and you find she can see right to your heart. She is no nonsense, practical and definitely gifted. She can talk briefly and you know she already understands what's wrong. Soon – to your surprise – she is turning you round to look at the pain, the problems, but from a whole new vantage point. You no longer look at the result – the hurt – she guides you gently but swiftly to the cause and you may be shocked to find that it runs deeper and from much longer ago than you thought. Traumatic? I suppose it could be; yet Helen's skill isn't just in her ability to see. Her gentle humour and her firm support give strength. She's like an anchor – unwavering in her hold of both the problem and the person."
​
Helen Livesey-Jones
Freelance Journalist reporting for Vision Magazine, 2006
"
I had reached the stage of giving up on life and was going under when Helen helped me. Helen is a hidden gem. Someone with an amazing gift, who is a brilliant role model. My life is changing so fast. I can feel stress disappearing and am becoming the best version of myself.

"
"The changes I've had are unbelievable and my eyes have been opened. My positivity, focus and assertiveness are astounding me. I've lost weight, feel great and am now able to set clear boundaries in personal relationships. With a new job and fresh start, life is moving forward at a 100 miles an hour!"
David Jessop, Bristol - May 2022,
A stroke and dark facial swelling (bottom - left jowl), had robbed Gill, an ex-Magistrate, of her confidence and self-esteem.
In addition to restoring both, I was able to address the facial swelling to the point where it vanished completely. Having had this growth for many years, Gill was over the moon!
Gillian Ward, Cardiff - May 2018
Read Gill's Review
"My first course with Helen was in 2017. I was fed up with myself and how my anxiety and stress were affecting me and the ones I love. My 'what if' psychology was getting out of hand. I was the best risk assessment officer in Wales! Married to a medical doctor and having read and watched programmes about anxiety I knew what help I could receive but Helen was different.
Initially, I was afraid of what she was going to do. I told her at the start of my healing Journey that I didn't want hypnosis or anything I thought of as mind-altering. While my husband supported my decision to see Helen, he was skeptical to say the least but after the first session, noticed a marked difference in me.  By the time I had my third session, I had more confidence and began to really enjoy my life again.
Was it counselling? Did Helen ask personal questions? Did she want to know a lot about me? The answer is no! Helen is AMAZING! Straight talking, funny and sensitive and so much more. There are no mantras to follow, no coping strategies to learn, nothing! She just talks to you and helps you understand who you are and why you have the problems you do. I'm so glad I made the decision to see Helen. It turned out to be one of the best decisions I've made!!'
"I wrote the above review 2 years ago in 2017, but recently I had a feeling that something more was holding me back. I booked another course with Helen to get to the root cause and to reduce fear and anxiety even further. 
During my course, Helen was able to bring to light the real reason why I felt the way I did! I would never have made that connection, never! In that moment I felt lighter, brighter, it really was an instant change in me that Helen was able to bring about.
It is hard to understand how Helen is able to get the results she does but she is definitely special and gifted.
Thank You Helen
Gillian Ward, Llantwit Major, August 2017 - 2018
The real deal...
'Experience enabled me to quickly recognise I had at last found the real deal. I have experienced many approaches over the yearsbut ot ever experienced the speed or power with which Helen works.
I was impressed by Helen's integrity, warmth and insight.  My world changed overnight. Daily challenges melted away. Energy levels soared and I am much happier. Each day is better than the last'
Anita Sawyer MBA RSM, October 2011
The Royal Society of Medicine & British Psychological Society
Nothing short of a miracle!
"I met Helen when my body was not coping very well with constant anxiety, frequent headaches and migraines and other long standing health issues.
I was so tired of managing symptoms through medication, painkillers, supplements and different treatments.
From our first session my anxiety subsided massively, my head and thinking become clearer, headaches are rare. It's nothing short of miracle. The quality of my life has improved massively in a short space of time.
I'm looking forward to working further with Helen as she's proven that her approach is massively effective in dealing with all sorts of issues"
Kasia Barlow, Bristol - June 2022
Changes life forever...
"Over the last ten years, I have learned and seen the most inspiring things through working with Helen.  She gets the best out of every situation, creates learning in every moment and empowers people to do better than they thought they could.
Every animal Helen works with be it a dog, horse or human changes for the better around her. Whatever you want to learn, however you want to improve, whatever health problems you can't fix in yourself or in your horse or dog, if you want the very best for yourself and your animals, Helen is the place you'll find it.
If you're lucky enough to benefit from Helen's gift, your life will change forever"
Becky Jones
Professional Equestrian, November 2016
Turned life around...
'Thank you for helping to turn my life around
I was unhappy and negative and I made excuses to avoid confronting low confidence and self-esteem issues. A month later I'm in a totally different place. It was the best investment for my sanity and life'
Gail Ivens, Cardiff
I'm free..
'There was a dead part of me, a brick wall that arrested my journey but with Helen I saw it for what it was. I was shell-shocked, overwhelmed and free and I started the dream job I never thought I could have'
Dr Nicolette Bartlett, MSc, Corporate Leaders Network for Climate Action
Profound...
'No matter which course you choose, just choose one. Your life will never be the same
Helen connects at such a profound and powerful level to a part of me I can only describe as my 'true self'. The changes are instantaneous, dramatic and automatically continue'
Sian Edwards BSc, ex-Campaign Manager, Dogs Trust
I feel pretty...
'Upon leaving my first session I felt I could breath again, like I was finally unchained from this shit storm known as anxiety!
Everything appeared brighter in colour and I actually felt pretty. Normally, I look at myself and think I'm a disgusting ugly mess, but today when I looked at myself I actually felt good about myself and my appearance.
I couldn't stop smiling, my cheeks were hurting where I had been smiling so much, I didn't feel spaced out I just felt like me again, the me I knew before I had anxiety. When I got home I was thrown into a very stressful situation and instead of reacting in an explosive negative manner, I was actually able to calm myself and assess the situation before reacting to it and resolving it!
During the evening I felt much more relaxed and laid back compared to my normal state in which my mind is always 1000 miles an hour. It was like my mind was having the break that it so desperately needed!'
Beck Muir, Llantwit Major 2018
I feel wonderful!...
'I feel absolutely wonderful – like a new, improved version of me!
Helen connects at such a deep level in such a short space of time and I don't know any other coach who works in such a powerful way. Measurable shifts happen quickly and as she removes the problem by its roots, it enables long term changes to continue'
J. Breeze, Life Coach & NLP Practitioner
Look no further...
'I'm no stranger to developmental experiences but what I found with Helen was unlike anything I'd encountered before. Helen creates a framework for learning that really resonates; she is an exceptional facilitator whose clear, consistent and authentic communication opens up a world of self-discovery. If you have a hunger for self-development and the fulfilment of your Professional potential then look no further'
Peter Tobias, IT Professional, London 2007